Welcome to the Moviepropstore, the movie fanshop!
In our online shop every film fan can get movie props, collectibles, posters and souvenirs which are not available in other stores. Our shop specializes mainly in the movie series BACK TO THE FUTURE, INDIANA JONES, GHOSTBUSTERS AND THE DARK KNIGHT. In addition, we offer exclusively designed film posters, Apple marketing posters, books, merchandise and much more!

With us you can comfortably pay by bank transfer, Paypal, credit card, direct debit, invoice and since recently also via your Amazon account.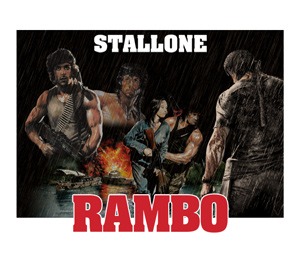 Sylvester Stallone has written almost 40 years of cinema history with his character John Rambo. You can read the most important facts about the creation of the now 5-part series in this blog.